Top 6 Women's Activewear Sets for Ultimate Performance and Style
Top 6 Women's Activewear Sets for Ultimate Performance and Style
Isn't it incredible to engage in physical activity? Exercise offers numerous benefits, such as strengthening muscles and bones, improving blood circulation, and increasing energy levels. It can also lower the risk of various diseases by promoting heart health, maintaining a healthy weight, and managing blood pressure and cholesterol levels. Additionally, the release of endorphins during exercise can help alleviate anxiety and stress. Moreover, regular workouts that stimulate antioxidant production not only make you feel great but also contribute to a fantastic appearance.
You don't necessarily need to follow a formal exercise routine to work your muscles. Whether you prefer the gym or outdoor activities, there are plenty of options to keep your body in motion. The key is to be kind to yourself and choose physical activities that enhance your quality of life. So, get motivated and prepare yourself for an active lifestyle with this collection of some of the finest women's activewear sets.
Best Women's Activewear Sets: Elevate Your Workout Style
Set #1: Comfortable Sports Bra + Leggings for Low-Impact Activities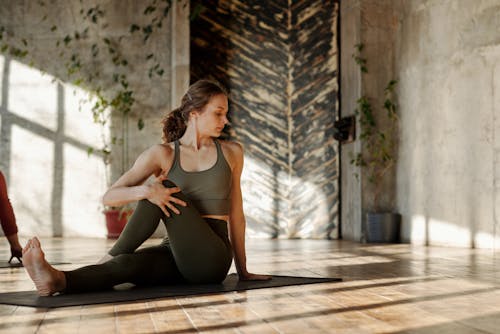 If you're engaging in low-impact activities like yoga, pilates, or strength training, a light-support sports bra is a great choice. These bras are designed for comfort, with stretchy fabric and narrow shoulder straps. They provide the right amount of support without unnecessary bouncing, allowing you to move freely during your workouts and everyday activities.
Pair your comfortable sports bra with leggings, particularly period leggings that offer confidence and peace of mind throughout the month. For example, Beautikini Period Leggings are crafted with a blend of 90% cotton and 10% spandex, providing excellent absorbency for a hassle-free and active lifestyle.
Set #2: High-Impact Sports Bra + Tennis Skorts for Active Tennis Sessions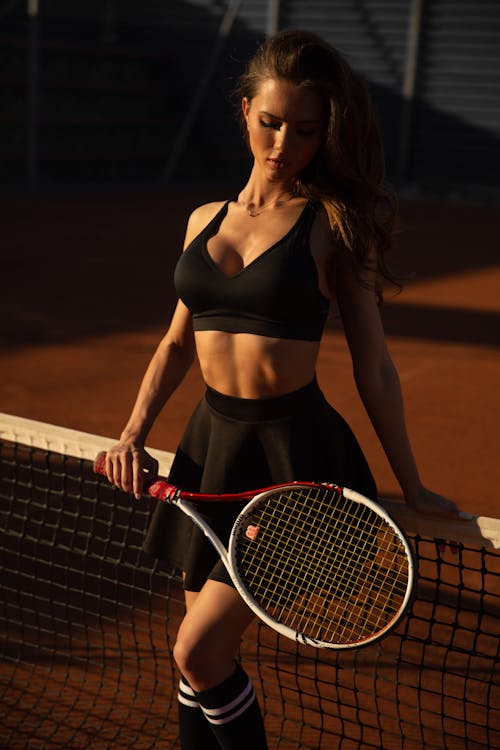 When it comes to high-intensity activities like tennis, it's important to have garments that can keep up with your movements. For optimal support during your game, opt for a high-intensity sports bra. These bras are designed with denser padding, underwire support, and wider shoulder straps to provide the necessary stability and comfort.
However, just because you need extra support doesn't mean you have to compromise on style! Elevate your fashion game with stylish tennis skorts, such as the Beautikini Tennis Skorts. Available in Classic White or Black Onyx, these skorts are made from durable yet breathable fabric, offering complete coverage for any activity and body type. Stay comfortable and stylish as you conquer the court!
Set #3: One-Piece Swimwear for Effortless Style and Confidence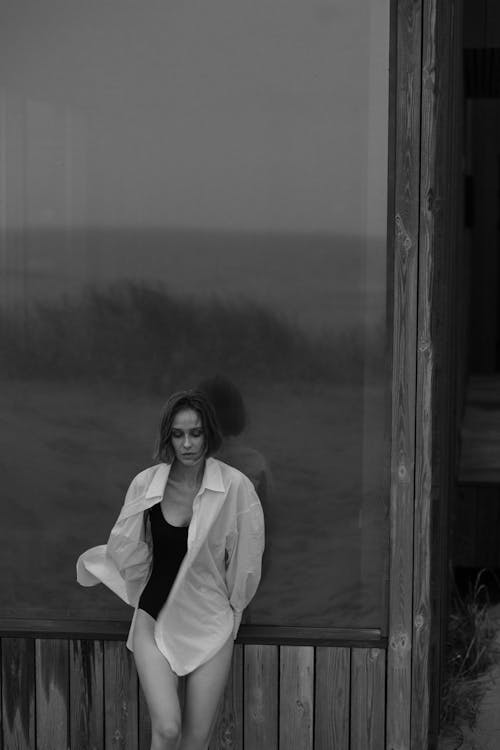 Looking for a hassle-free and stylish ensemble that makes you feel fantastic? Look no further than one-piece swimsuits, like the Beautikini Period Swimwear. Whether you're swimming, paddleboarding, skating, or simply relaxing on the beach, these swimsuits provide worry-free comfort.
Embrace your feminine side with the Beautikini One piece Period Swimwear in Classic Black. This swimsuit features a built-in absorbent liner, allowing you to wear it with or without additional protection. No need to rely on tampons! Enjoy your time in the water with confidence and convenience.
Set #4: Swimwear Skinsuit for Carefree Swimming
If you're looking for a swimwear option that offers both serious performance and carefree swimming, consider a swimwear skinsuit. Skinsuits are one-piece garments that fit snugly on the body, providing either aerodynamic or aquadynamic benefits for optimal performance in your favorite water sports.
The Beautikini Period Swimwear Skinsuit is designed with state-of-the-art Dri-Tech Mesh technology, ensuring excellent protection against leaks during your period. With its flattering high-neck design and convenient fashion zip, this skinsuit not only enhances your appearance but also provides comfort and confidence both in and out of the water. Enjoy your time at the pool or beach without any worries!
Set #5: Tank Top + Sports Bra + Running Shorts for Versatile Style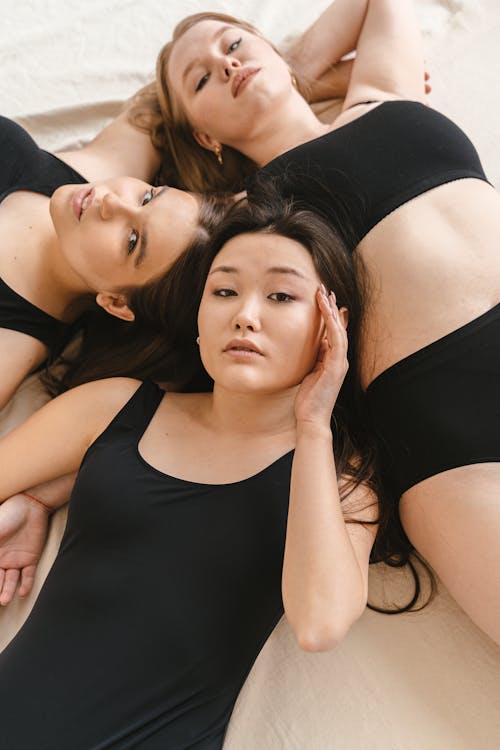 If you prefer a bit more coverage or want to add a playful touch to your outfit, incorporating a tank top into your sports bra and bottoms ensemble is a great choice. Tank tops made from flexible materials are perfect for various activities, whether you're hitting the gym or running errands. Opt for breathable fabrics like cotton to stay cool throughout the day, and choose your favorite colors to uplift your mood.
To complete your look, pair your cute tank top with multi-purpose bottoms like running shorts, such as the Beautikini Period Running Shorts. These shorts are designed to move with your body, whether you're walking, running, jumping, or engaging in any dynamic movements. With their innovative and patented "floating gusset," they offer a unique contour and a perfect fit while providing 100% leakproof protection. Stay comfortable, stylish, and confident during any activity!
Set #6: Bodysuit for Versatile Activewear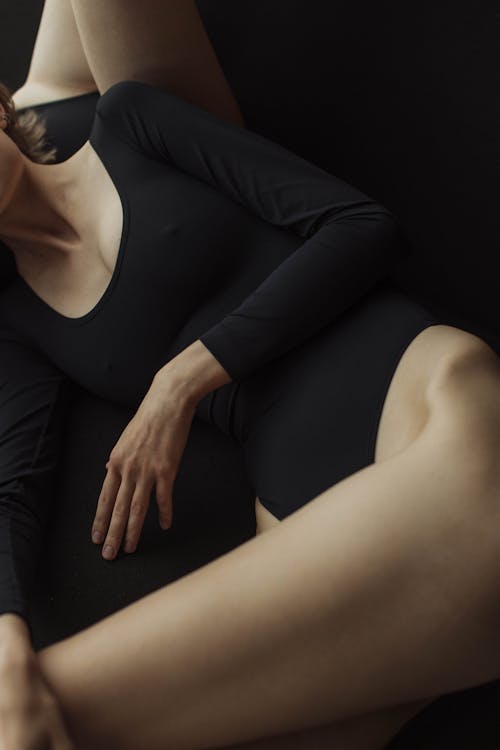 Including bodysuits in the list of the best women's activewear sets is a must. Bodysuits are incredibly versatile pieces that can transition seamlessly from day to night. They can be worn as a cami under a blouse or used as a leotard for dance classes.
When it comes to period protection, Beautikini Period Bodysuits offer maximum security against leaks. They are designed to work perfectly with Beautikini Period Panties. Whether you prefer the convenience of wearing the bodysuit alone or want the added reassurance of using a pad, tampon, or menstrual cup, Beautikini Period Bodysuits have got you covered. Embrace comfort and confidence with this all-in-one activewear option!
Embrace an Active Lifestyle with Beautikini
Achieving an active lifestyle is both effortless and enjoyable with Beautikini Period Apparel. Our collection of period underwear, activewear, and athleticwear combines style with smart and intuitive technology, offering maximum protection against leaks and stains.
Featuring a built-in absorbent and organic cotton liner, our garments are designed to collect your flow effectively. The unique design of our products eliminates any bulky or visible outlines that can be a concern with other period wear brands. With Beautikini, you can experience peace of mind and complete discretion, allowing you to fully engage in your favorite activities during your period days.
So, go ahead, keep moving, and embrace every day of the month with confidence. With Beautikini, your period won't hold you back from living life to the fullest!